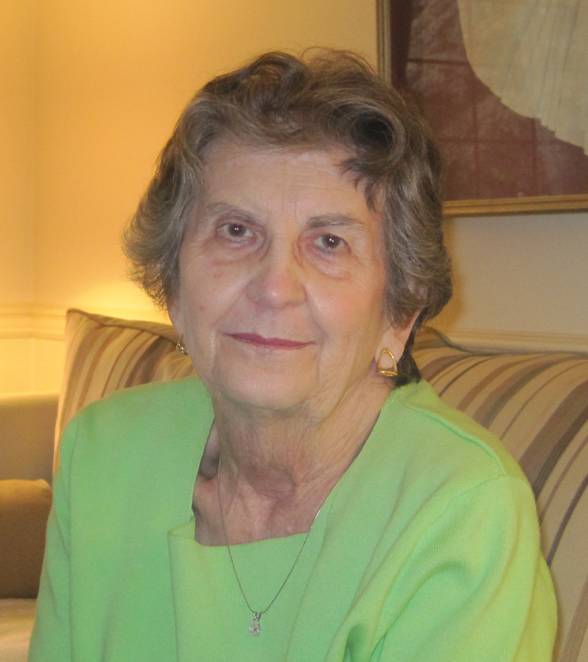 From a Catholic girl with Greek roots to girl-scouting, to Hollywood, to becoming a Certified Dental Assistant to English horseback riding in her 70's, 78 year old Meryl Burkhardt has had a lifetime of experiences. "I'd still be riding if I owned a horse!" she says.
Yet, possibly the most challenging and formidable experience in her life happened to her this year when she was diagnosed with breast cancer.
Not only did she have to manage her own illness, but she has had to look after her husband who has been diagnosed with Alzheimer's. Fortunately, she was not alone in her fight against cancer, and Faith in Action was there to help her whenever she needed it.
"I personally would not have been able to cope without Faith in Action" she says. Meryl's radiation treatments were in Seattle, and she no longer is able to drive on highways to get to them. Faith in Action volunteers have been driving her up to Seattle every day for 3 weeks so that she could receive her treatment.
"Without your organization" she says, "I would have had to take a taxi every time I had a radiation treatment in Seattle. That would have cost me about $100 every time. That was a $100 I could not afford. I would have had to deny my cancer treatments."
When Meryl was younger, she'd offer to give rides to the elderly in her own neighborhoods. She admits though, that initially asking for the help herself was hard. "I was active when I was young" she says. "I used to volunteer at a senior home… I guess I'm not used to asking for help – but I didn't really have much left."
She says this about her volunteers: "I've had several volunteers and they couldn't have been nicer – caring, thoughtful, warm… I am very grateful. Not one soul that drove me forgot to make me feel good – made me feel good, warm, just great. They offered support in a way that was not condescending or embarrassing for me, but in a very genuine and humble way."
Fortunately, Meryl's battle with cancer has reached an end and she recently had her last drive with Faith in Action to receive her last radiation treatment. "Everyone along the way had been so helpful and kind."
She feels thankful to have Faith in Action nearby. "My sisters live in St. Louis and they were amazed when I told them about Faith in Action and the services they provide; there's no such thing near where they live and they are amazed."
Faith in Action is here to serve clients like this because of donors like you. On her behalf, and the behalf of all our clients, thank you!